Springer Publishing Company Partners with Kudos to Help Authors Increase the Impact & Visibility of Their Work
What is Kudos?
Kudos is a free (and easy!) platform for increasing the reach and impact of your publications. You can explain your work in plain language, add links to related resources, and generate trackable links for sharing via email, web and social networks; these enable your communications to be directly mapped against views, downloads, altmetrics and citations.
Why should I use Kudos?
Kudos helps you increase the discoverability of your research, and by connecting the dots between your communications and your metrics, provides you with a rich understanding of how best you can increase your readership.
A recent study found that proactively explaining and sharing work via Kudos leads to a 23% increase in full-text downloads

Why is Springer Publishing Company working with Kudos?
to support authors who want to undertake more outreach around their work
to be more connected to the ways you communicate - so we can amplify your efforts and help increase visibility further
to provide a hub for additional resources related to your work
to help you track and measure the effectiveness of your sharing activities
What does Springer Publishing Company's involvement mean, at a practical level?
Next time you publish an article with us, you will receive an email inviting you to use Kudos to explain and share your work.
But you don't have to wait! Register now to explain and share some of your existing publications.
How have other Springer Publishing Company authors used Kudos?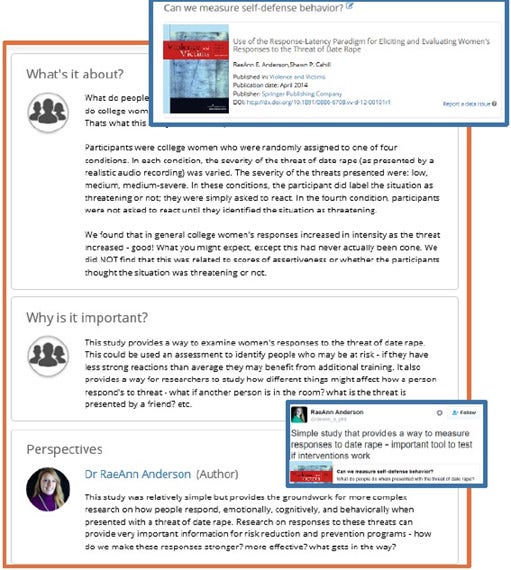 "Kudos is so simple to use - I can effortlessly share my research on multiple platforms and track it from the Kudos dashboard"
Dr Mark F. Weems, Health Care Professional, Medicine and Medical Science, University of Tennessee, USA
How can I find out more?
Visit the Kudos website (www.growkudos.com) or watch a video introduction (www.youtube.com/growkudos)